On August 11 and 12, the Mesoamerican Alliance of Peoples and Forests (AMPB) held its General Assembly in continuity with the process of its Legal Constitution in Panama, which began in 2022. The Assembly was attended by the territorial authorities of its 10 member organizations, who represent the Indigenous Peoples and Local Communities of the forest territories of Mexico, Guatemala, Honduras, Nicaragua, Costa Rica and Panama. We also had the presence of representatives of the Panamanian government such as Rojer Tejada, Minister of Government and Ismael Jaén, Vice Minister of Indigenous Affairs.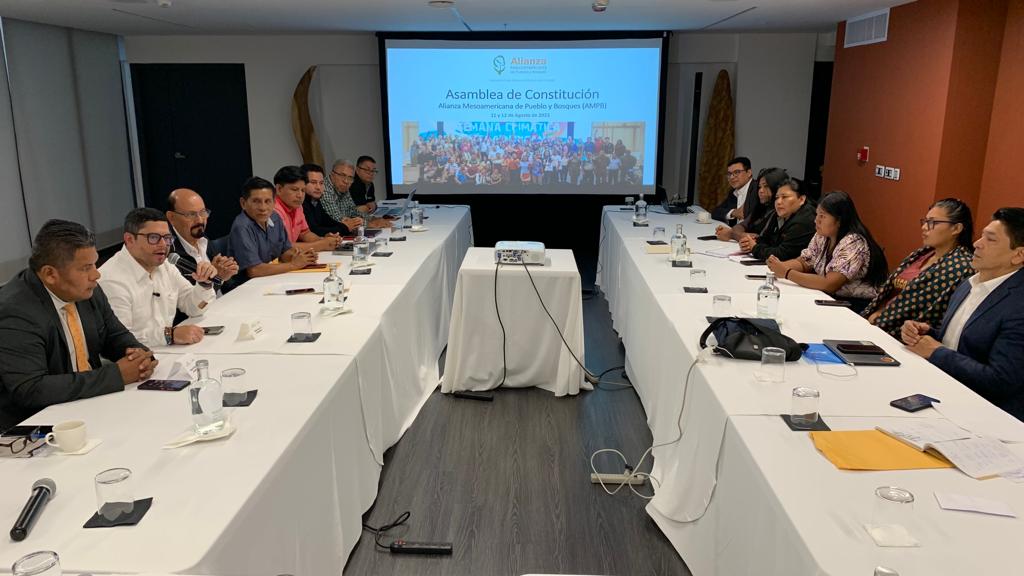 During the Assembly, the final statutes to legally establish the AMPB were approved and its new Board of Directors and the Prosecutor's Office were elected, which will have a three-year term of office (2023-2026). 
The elected Board of Directors is composed of:
Presidency:Marcedonio Cortave, Association of Forest Communities of Petén – ACOFOP (Guatemala)
Vice presidency:Sara Madriz, Association for the Integral Development of the Cabécar de Nairi Awari Indigenous Reserve, Pacuarito de Siquirres – ADIRINA (Costa Rica)
Secretary: Gustavo Sánchez Valle, Mexican Network of Forest Peasant Organizations – MOCAF Network (Mexico)
Treasury: Selvyn Perez, Community Forestry Association of Guatemala Utz Che' (Guatemala)
Member of the board: Aníbal Sánchez, Guna General Congress of the GunaYala Region (Panama).
AMPB Prosecutor's Office: Rodolfo Berrugate of the Comarca Emberá Wounan (Panama).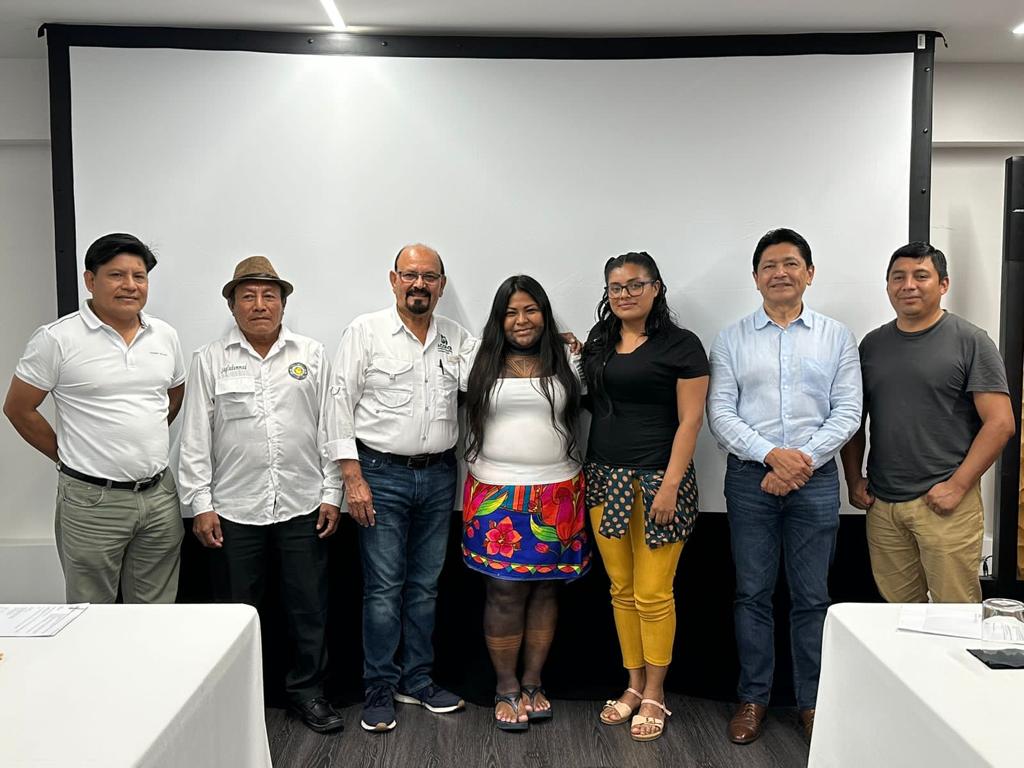 In addition, the General Assembly appointed Levi Sucre Romero as the General Director of the AMPB for a period of three years. Once the Board of Directors was installed, it also appointed Sara Omi Casama, an Embera leader and president of the Coordinator of Territorial Women of Mesoamerica ( CMTL), as Legal Representative before the government of the Republic of Panama.
It is important to highlight the active participation of women leaders representing their organizations in the AMPB Assembly, both with voice and vote. Likewise, their role on the Board of Directors and their role in the legal representation of the organization demonstrate the AMPB's commitment to gender equity.
The struggle for the defense of territory has been an arduous task for indigenous peoples and local communities in Mesoamerica. For this reason, unity among peoples is fundamental to guarantee their rights and community territorial governance. The creation of strategic alliances, dialogue and consultation are key elements to achieve these objectives.
From AMPB we call on our fellow organizations, our strategic allies, international organizations and cooperation agencies to continue working together in the fight against climate change, respect for rights and in favor of good governance in the territories.